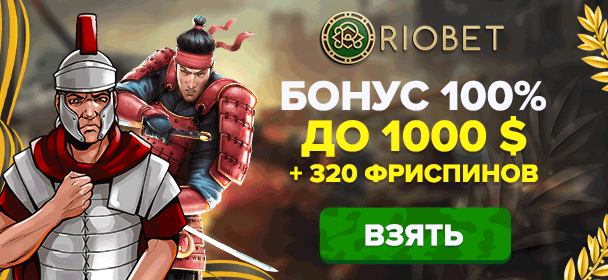 UK Live Music: Boom or Gloom?
Live music is a big growth area for the music sector, right? Well, yes, if you are a mega-minted arena act or the organisers of a major music festival. But dig below the surface of the figures and you find an increasing gulf between the grassroots and the world's biggest acts. MediaNation examines the claims that all is well with the nation's live music scene.
The sector is booming — that's according to two research reports released in the last few months. According to the International Federation of the Phonographic Industry, revenues increased by 4% worldwide, although they note that, 'the rate of growth has slowed significantly in the last three years'. In the UK PRS for Music's research revealed that this trend was continuing, with 1.45 billion spent by UK consumers on live events in 2009 compared with 1.39 billion in 2008. But what do we mean by 'live music', and is everyone a winner?
The PRS research points out that there is an ever widening gulf between grassroots events and the big arena acts. Big international star acts are needed to attract fans to key music events and festivals. As PRS Chief Economist, Will Page points out, live events have an advantage over recorded music: scarcity. This is well borne out by the recent sale of tickets to Take That's Progress Tour, which made headlines last month when major ticket websites crashed under the pressure of demand from consumers.
This is great for the big acts, with even bigger promotion behind them. The top world tours by sales in the first half of 2010 were, according to Pollstar: 1. AC/DC $177.5m 2. Bon Jovi $75.7m 3. Metallica $60.8m 4. James Taylor/Carole King $53.9m 5. Black Eyed Peas $48.4m 6. Lady Gaga $42.1m 7. Michael Buble $42.0m 8. Taylor Swift $40.4m 9. Walking With Dinosaurs $39.7m 10. Eric Clapton $38.7m.
It's big business. However, Pollstar's findings show a continuation of the slowing of growth revealed in the IFPI's report, particularly in the North American markets. Revenues are down $196.8 million on the same time last year, and tour legs by several big name acts have been cancelled for economic reasons.
Meanwhile, at the other end of the live music hierarchy, the closure of pubs (nearly 50 a week according to The Publican magazine), and changes to the Licensing Act, have meant that local, new and upcoming acts are finding it increasingly difficult to find audiences. The Department for Media, Culture, and Sport (DCMS) have refuted this claim which has in turn provoked intense criticism from musicians and supporters of live music in the UK.
John King, a musician and member of the Welwyn Live Music Forum, said: «The damage…caused by the Licensing Act was carefully covered up by the last Government. DCMS have admitted that there are now only 52,400 premises with live music authorization. Even this number is hopelessly optimistic as it includes schools, colleges, retirement homes, hospitals, shops, public spaces and closed premises, and is also distorted by a definition of a live music event which included pretty much anything from a pack of carol singing Brownies to a clown playing a comedy trumpet. «
In response to pressure from campaigners, it seemed the new Coalition Government was preparing to look at the Licensing Act again in order to exempt small venues. Lord Clement-Jones' live music bill, would provide for a 200-audience gig exemption.
However, according to a news release on the Live Music UK Forum, darker forces may be at work to prevent the bill ever being passed. The Forum reports, «A reliable Parliamentary source claims that Home Office licensing mandarins believe that Lord Clement-Jones' bill, 'drives a coach and horses' through the Licensing Act.» A second reading is due early next year.
The sector's success story is not as clear cut as it seems. Big globally dominant promoters like Live Nation can make huge profits. Yet nationally and locally live music is struggling with a triple whammy: licensing regulations, a dwindling number of venues, and hard-up punters.
While Pollstar, PRS, and the IFPI reports all seem to find that the sector's revenues are slowing, they are still growing for those involved in the big ticket events. However it is likely to be that profits will continue to be made by a relatively small number of concert promoters. PRS' Will Page predicts increased consolidation across the sector. And with the Live Music Bill still going through the democratic mill, help for the grassroots, community-based live scene may be too long in coming to halt its decline.
In the first of four interrelated articles on the history of live music in the UK, academic Simon Frith of the University of Edinburgh, articulates clearly why live music is so important for the nation. He says, «…what matters is to understand that local, small-scale do-it-yourself promotion remains as necessary to the live music ecology as Live Nation et al.» The question remains, what will the live music ecology of the nation look like in a generation if current trends continue?
(Visited 1 times, 1 visits today)
About The Author
You might be interested in