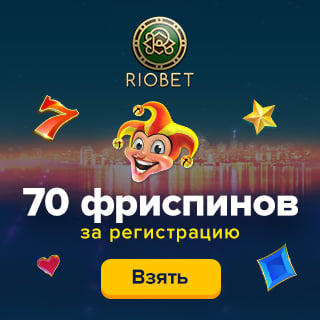 10 Anxiety Relaxation Techniques
With the increased pressures of modern life more and more people find it difficult to switch off and relax at the end of the day. This can lead to sleepless nights, which creates further anxiety that can make life feel more unbearable. The following anxiety relaxation techniques can help with the lifestyle changes that you can make in order to reduce your stress and promote a more relaxed life:
1) Get regular massages
We all know about the reputed benefits of a massage in aiding relaxation of the body and mind. Whilst you could get a partner or close friend to give your shoulders, back or feet a good rub down, to truly feel long-term benefits you should enlist the services of a trained professional to give you regular massages.
Don't think of this as an indulgent treat but rather an essential part of your well-being routine. For as well as relaxing the muscles (and making you feel as chilled out as an Eskimo), the benefits of regular massage include improved blood flow and a boosted immune system.
2) Hang up your phone
When you leave the office you need to be able to switch off from work — and that includes your phone! This is important to do as once your work colleagues get into the habit of being able to contact you at all hours they will. Remember, the phone is there for your convenience, not just the caller's.
3) Compile some chillout tunes
Put together or buy a CD of relaxing music to ease your mind and help you switch off from the outside world. Research has shown that even from the womb relaxing / classical music can be beneficial in promoting well-being.
4) Read a good book
Emily Dickinson wrote, "There is not frigate like a book to take us lands away," which is a great way to sum up the way in which reading a good book can help you to get your mind off your worries — if only for a while. Click here for a wide choice of great books to read
5) Practice yoga
Yoga is a great way to escape from everything going on around by taking you into your own little world. As well as being a good form of working out, it can help you to build your self esteem and confidence, helping you to bring about a positive change in your life.
6) Drink herbal teas
Herbals teas such as peppermint and chamomile make better options than caffeine-infused drinks such as tea and coffee. The key to helping you to adapt your choice is to try different types until you find flavors which suit you taste buds. Many varieties are now widely supplied at most supermarkets.
7) Eat Right
All too often, and perhaps because of the hype of all the fad diets out there, people underestimate the impact of diet on our health and well-being. Simple steps such as cutting down on caffeine, alcohol and food high in fat or calories can produce beneficial effects such as helping you to feel healthier and less highly strung out or irritable.
8) Work Out
Now we're not talking about hours every day or "going for the burn." If you haven't exercised for a while you will want to take it easy and start off with manageable sessions. As well as the physical benefits of exercise, regular sessions can help to reduce your anxiety levels as "feel good" hormones are released.
9) Breathe
It's just like they say when you have a moment in which you feel you're going to have a meltdown. Take a deep breath and count to ten. Whilst this is a good start, you should aim to set aside time to sit down relax and focus on your breathing to the point that it slows down and feel more in control.
10) Get back to basics
Escape the hustle and bustle of your everyday stresses and strains by getting out to the countryside or a place close to nature. This can often provide the space you need to clear your mind, find focus and perhaps inspiration.
(Visited 1 times, 1 visits today)
About The Author
You might be interested in